ampersand's debut project (2019–2021) was Trashformers by Savvas Laz, a furniture series made from upcycled polystyrene dressed in water-based resin, acrylic powder and fiberglass. Initial presentations took place at ampersand's Athens HQ in Autumn 2019, with private commissions following, culminating in a full residential design on the island of Kastellorizo, completed Summer 2021.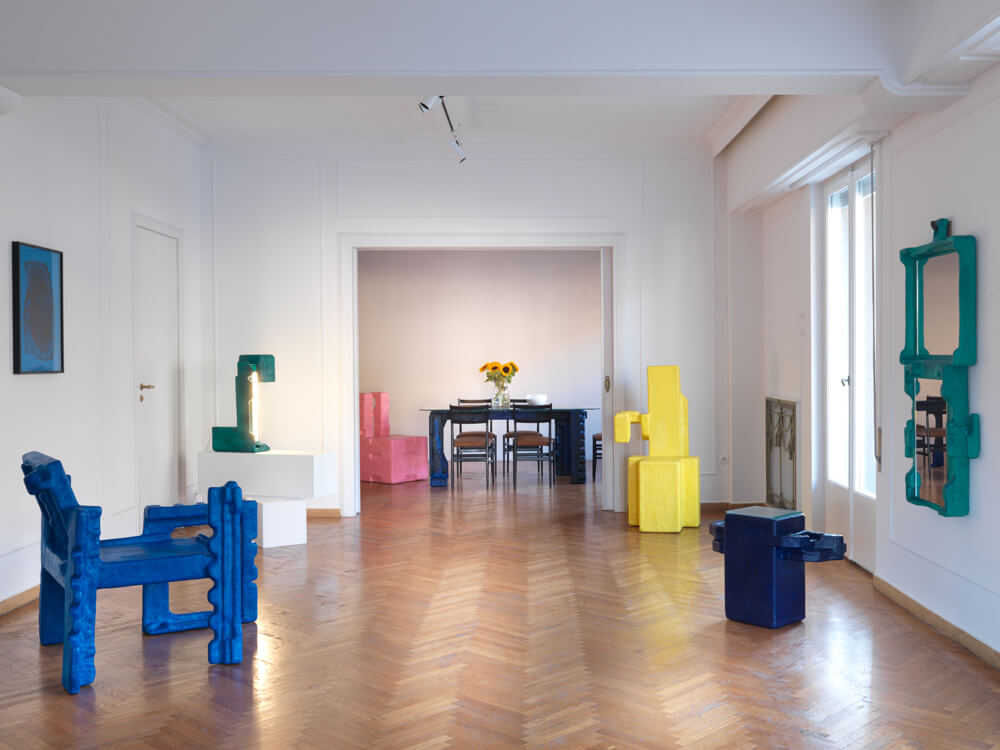 With its pop-grunge aesthetic, this colourful series proposes a punchy and positive vision for our apocalyptic times. The sculptural designs speak of the misled legacy of the 20th century through their non-biodegradable found materials – taking it and transmuting it by embodying the current time's potential for a distributed rescue mission through acts of re-imagination and gestures of re-construction. With their Lego-inspired silhouettes and palette, Trashformers introduce a confident character and uplifting energy wherever they are, bringing contrast to domestic environments, and synthesis to architectural spaces.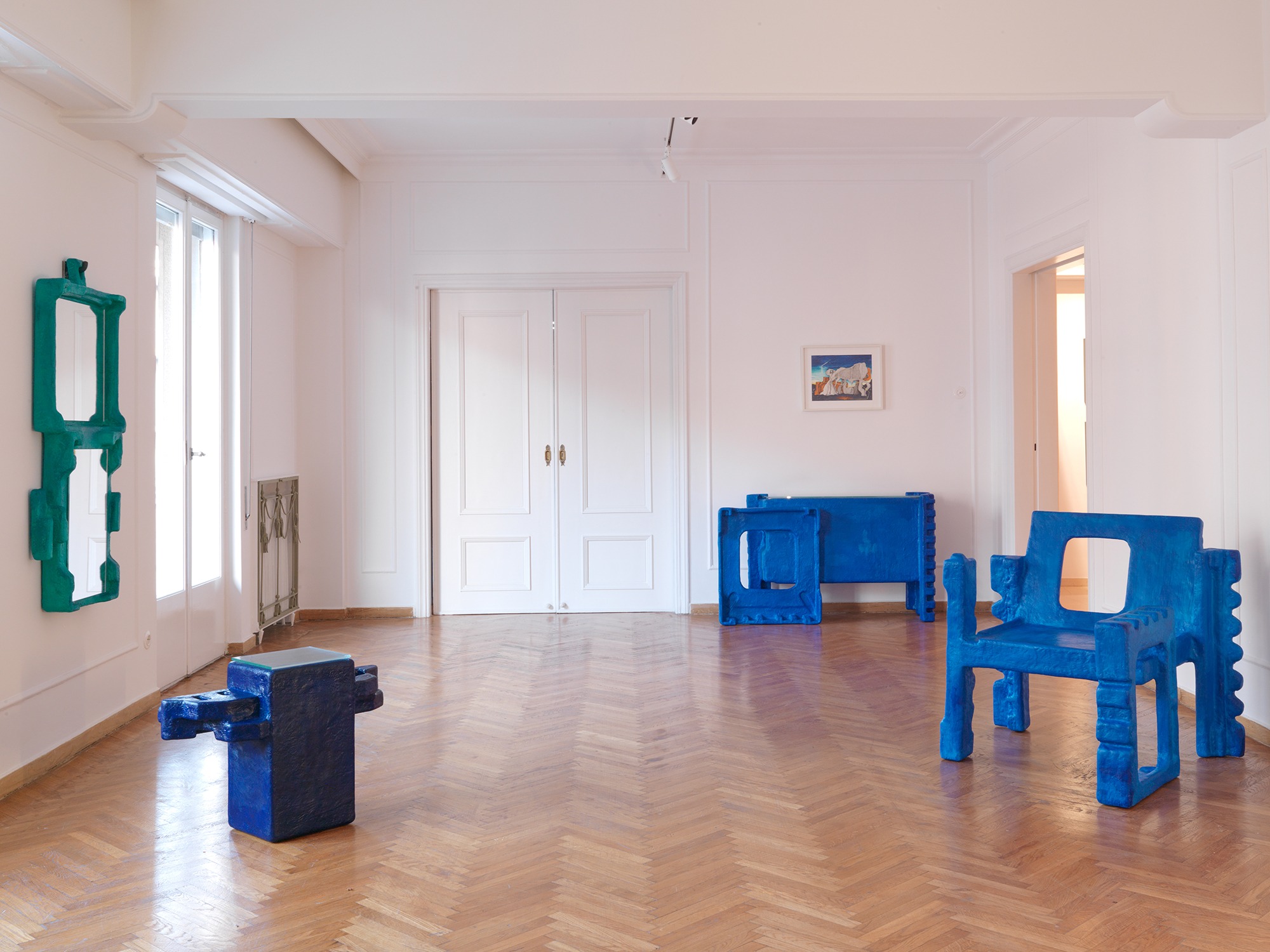 Every Trashformer is a one-off, hand made by Laz in his Athens studio through a layered process of compilation, fortification, and finishing. Starting from a selection of discarded polystyrene packing crates he gathers from the streets, each object is formed through a fragment-by-fragment bricolage bound to reflect its aggregate composition. In this way, whether a chair, table, lamp, mirror, or bench, as each new design emerges in Laz's hands, it carries forward the stories of its contributing fragments' pasts. Once involuntary participants in mass production and the comfort of consumer goods – maybe one was hugging a TV, while another cradled a fridge – they become unified as a hopeful emblem of the possibilities at hand when materials are reconsidered, and packaging becomes waste before being re-envisioned as living devices.
This whites sequence inspired the full house design and installation of A Pink House on the Aegean island of Kastellorizo, a holistic call-and-response between the walls of the house and the Trashformers devices inside it.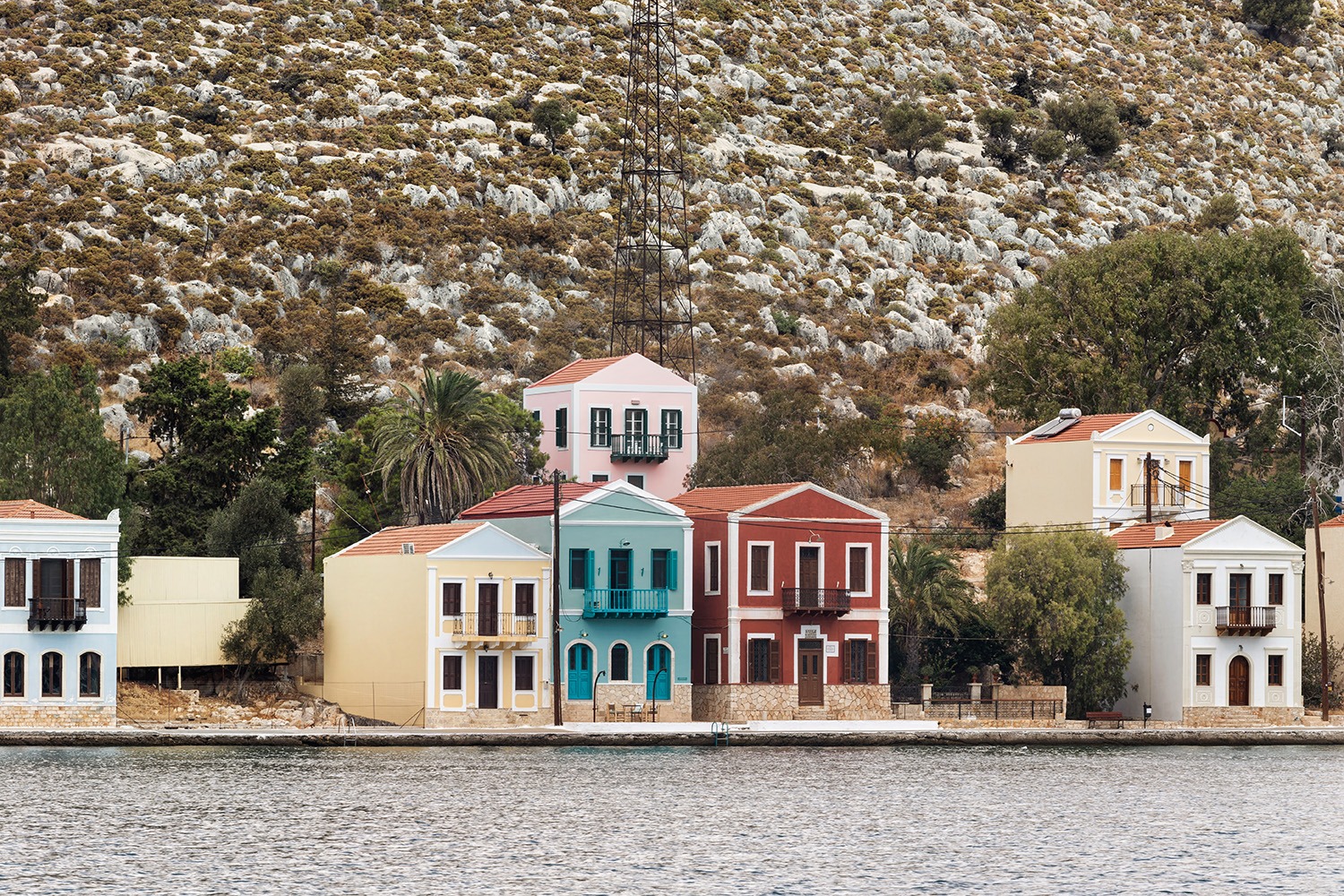 This visuo-haptic duet answers the challenge of how to re-imagine the simple island interior while simultaneously paying tribute to existing style and genre. Details from light fixtures to bannisters were installed as miniature Trashformers, and Laz collaborated with Kastellorizan plasterworkers to sculpt custom details that employ architectural tradition in his own way, resulting in built-in pieces, such as kitchen and bathroom fittings, which use plaster techniques to enable Trashformers-esque forms.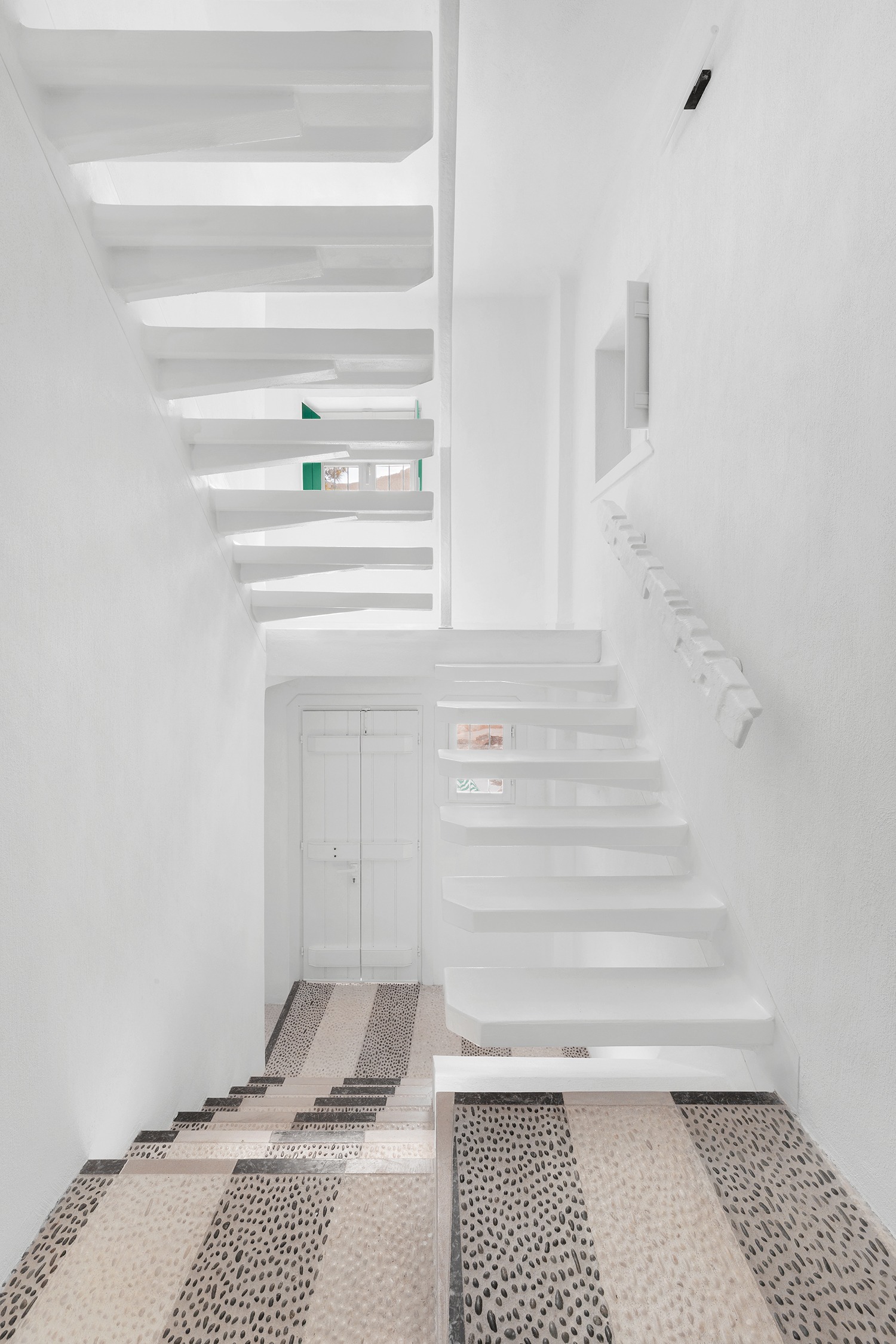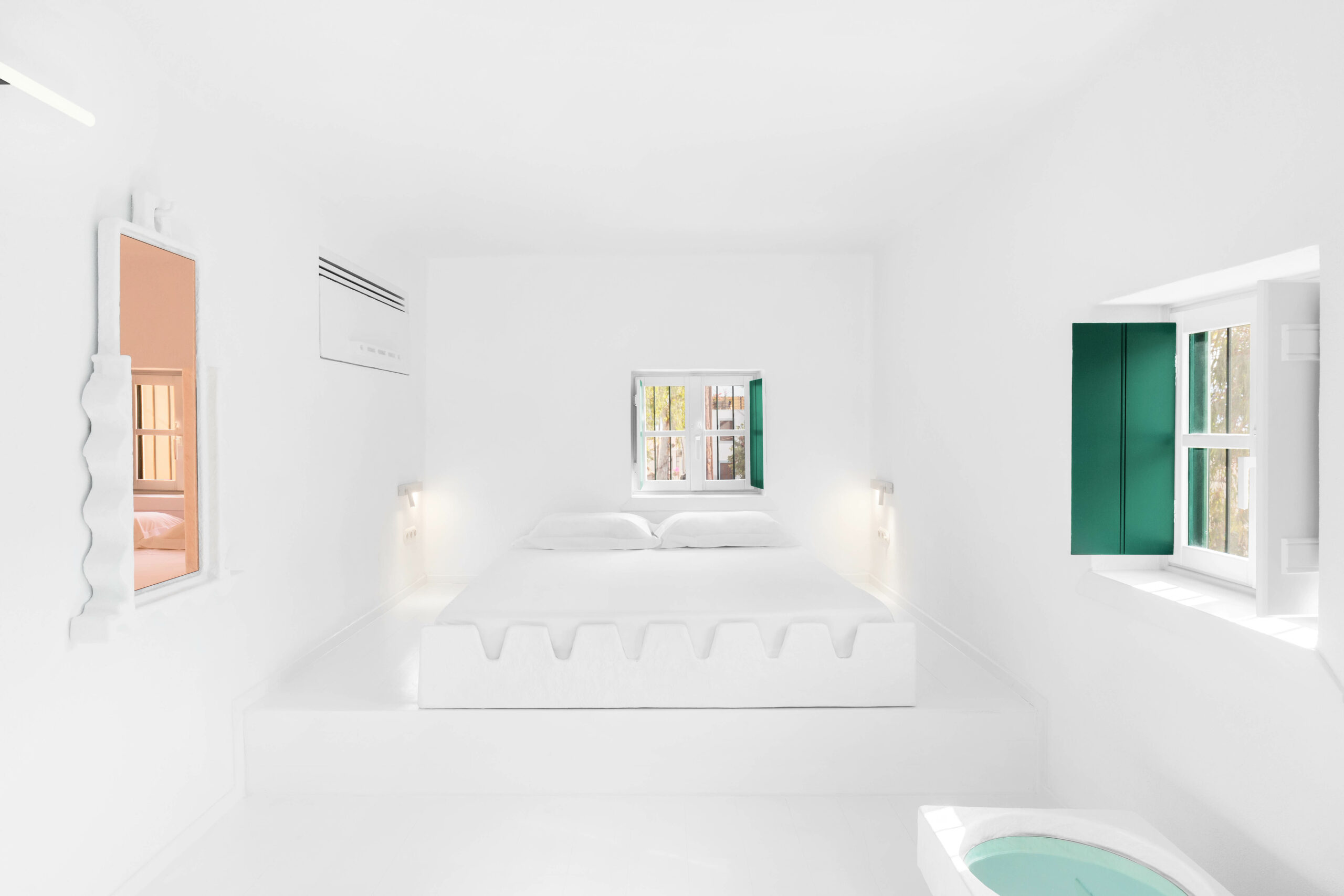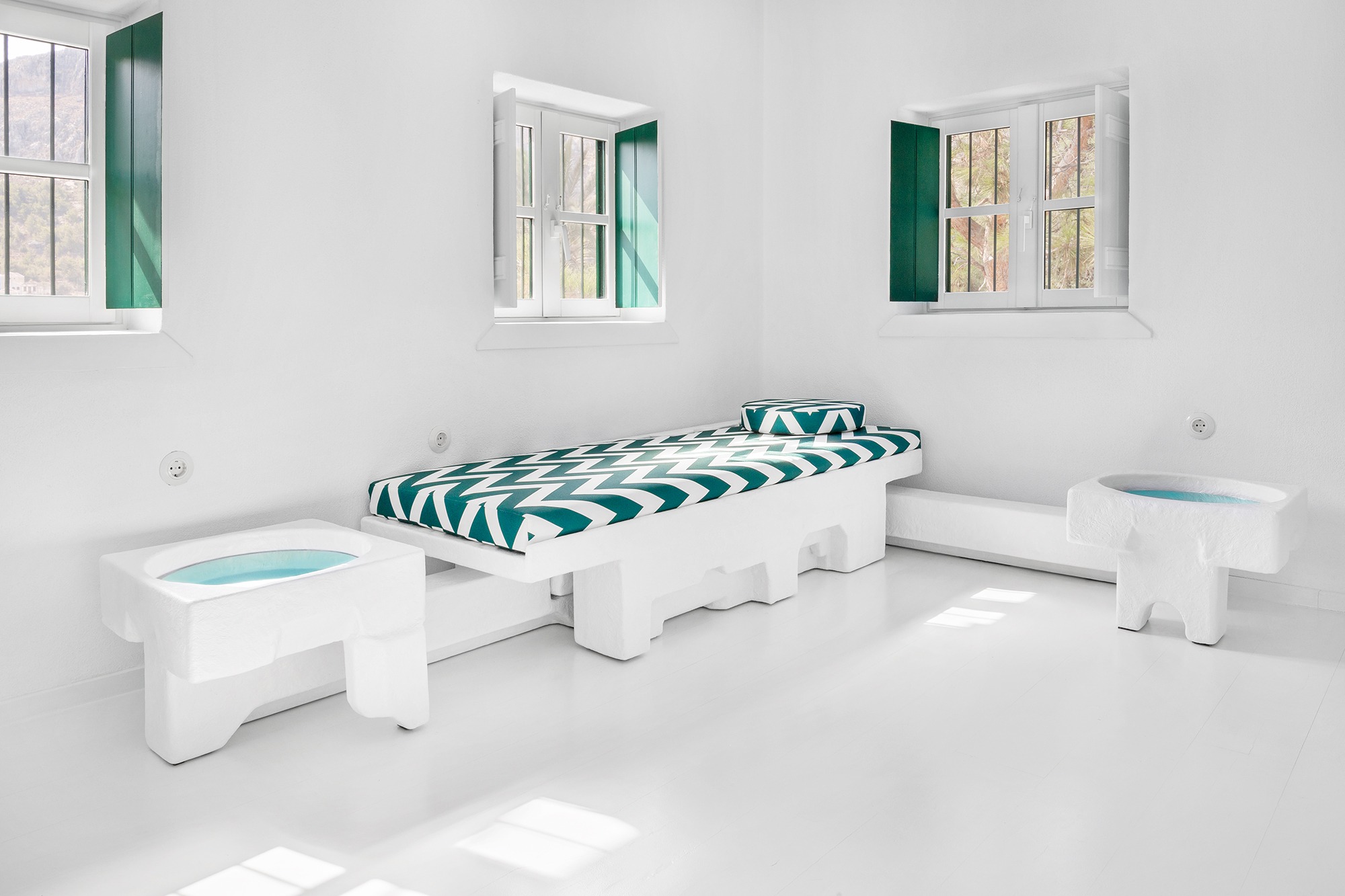 By muting individual elements and fusing a whole through this total white-out, the chunky, knobbly Trashformers signature is rendered minimalistic, leading to an environment that integrates the postmodernism of composite bricolage with the disciplined congruity of modernism – all with an eye to the future.