Before the earth was immobilized due to the new virus, we discovered KIM1995 and their practice. It was at another art fair, in another country, in a generic booth. The artist was not present; and had stayed in the Caribbean, their home place.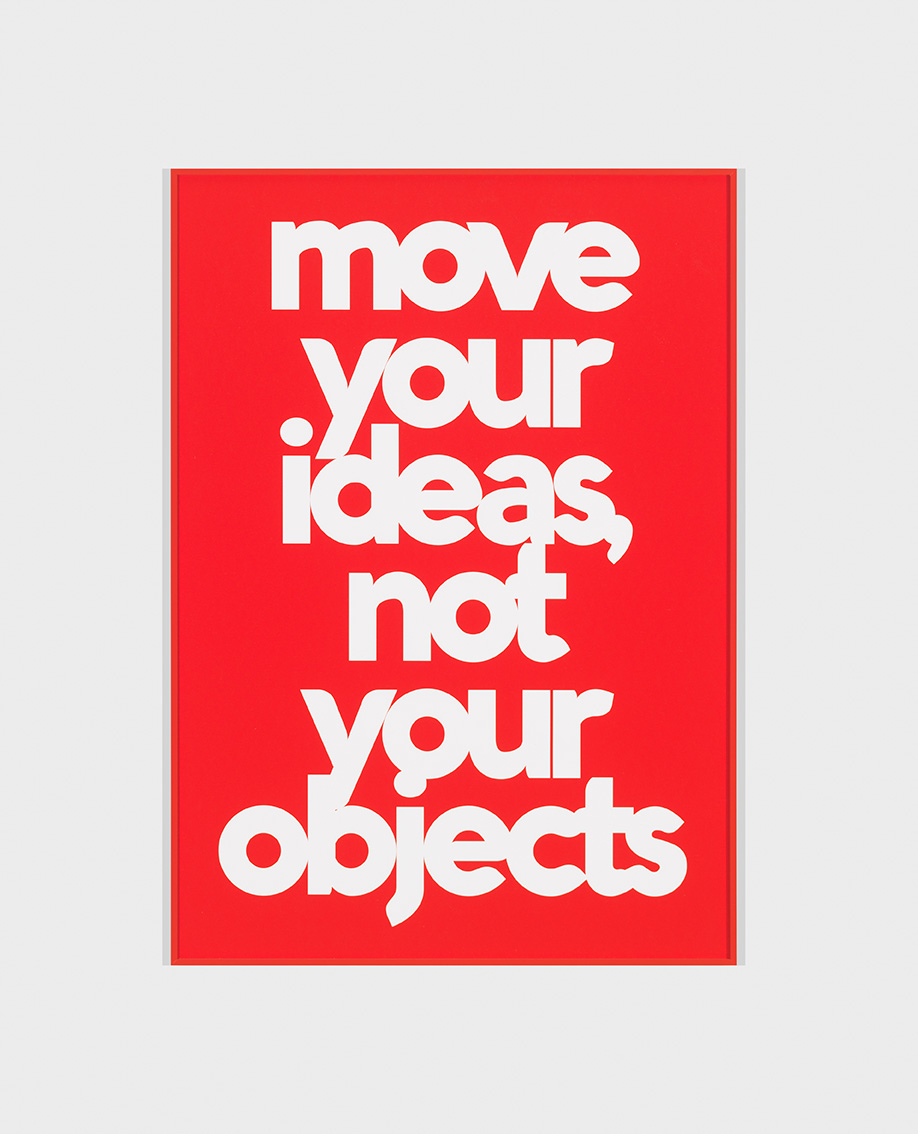 At the time KIM1995's mottos were sent in the form of JPEG files via emails to the gallery to produce the series, the work felt very urgent and poignant. Three months later, they were everyone's norm.
As airports shut and humanity stayed indoors, in some countries due to curfew and others due to 'simpler' lockdowns, what KIM1995 was advocating as a new way of life had become the only reality for possible living.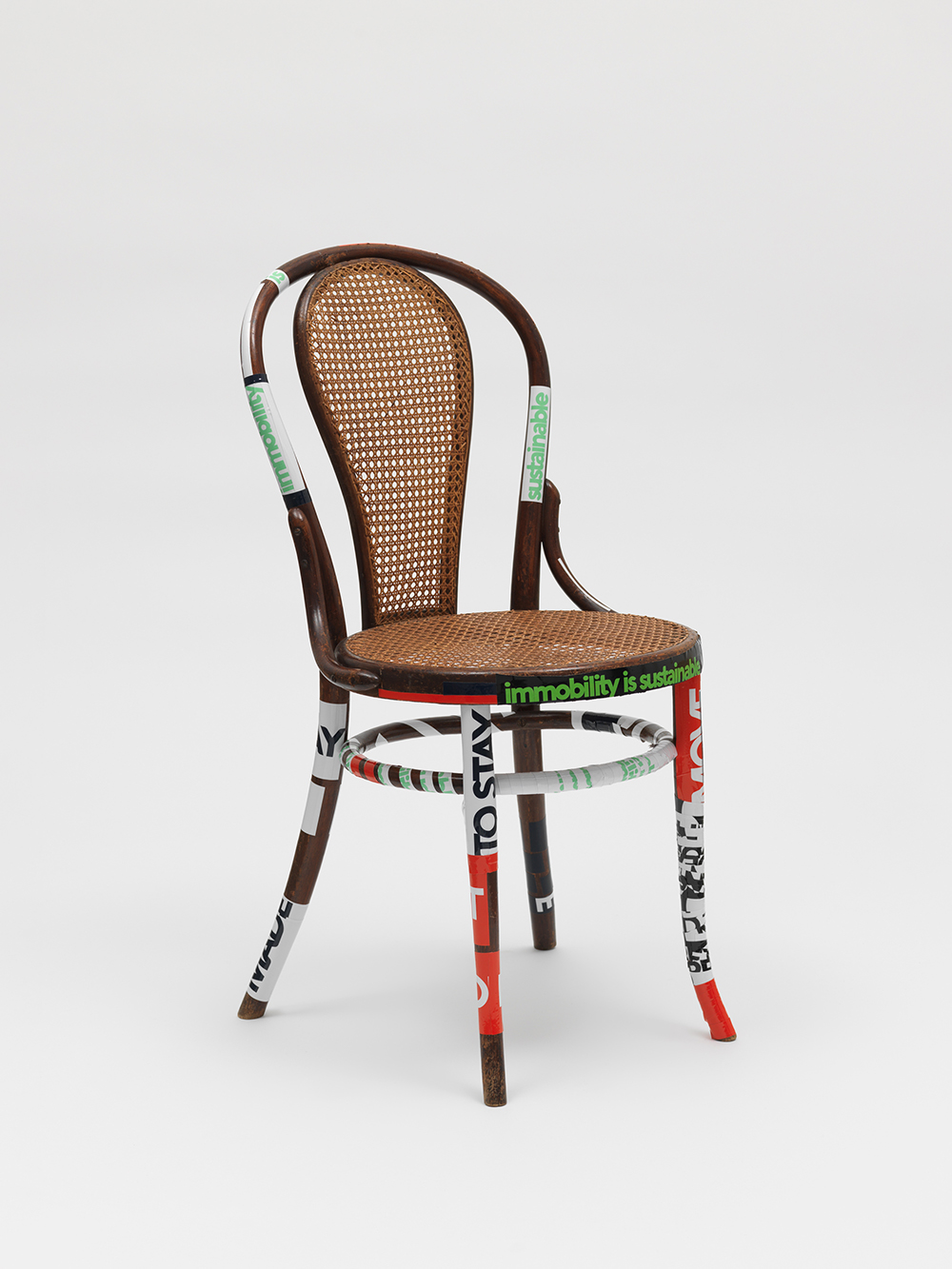 The pioneering element in KIM1995's practice is that the work incorporates a vocabulary composed of locally sourced pieces of furniture that are then dressed and covered in stickers taken from digital files that KIM1995 has sent via email. It matters that the work is shared physically, amongst a local community that travels, sees objects, produces them, exhibits them, enjoys them, and potentially sells them.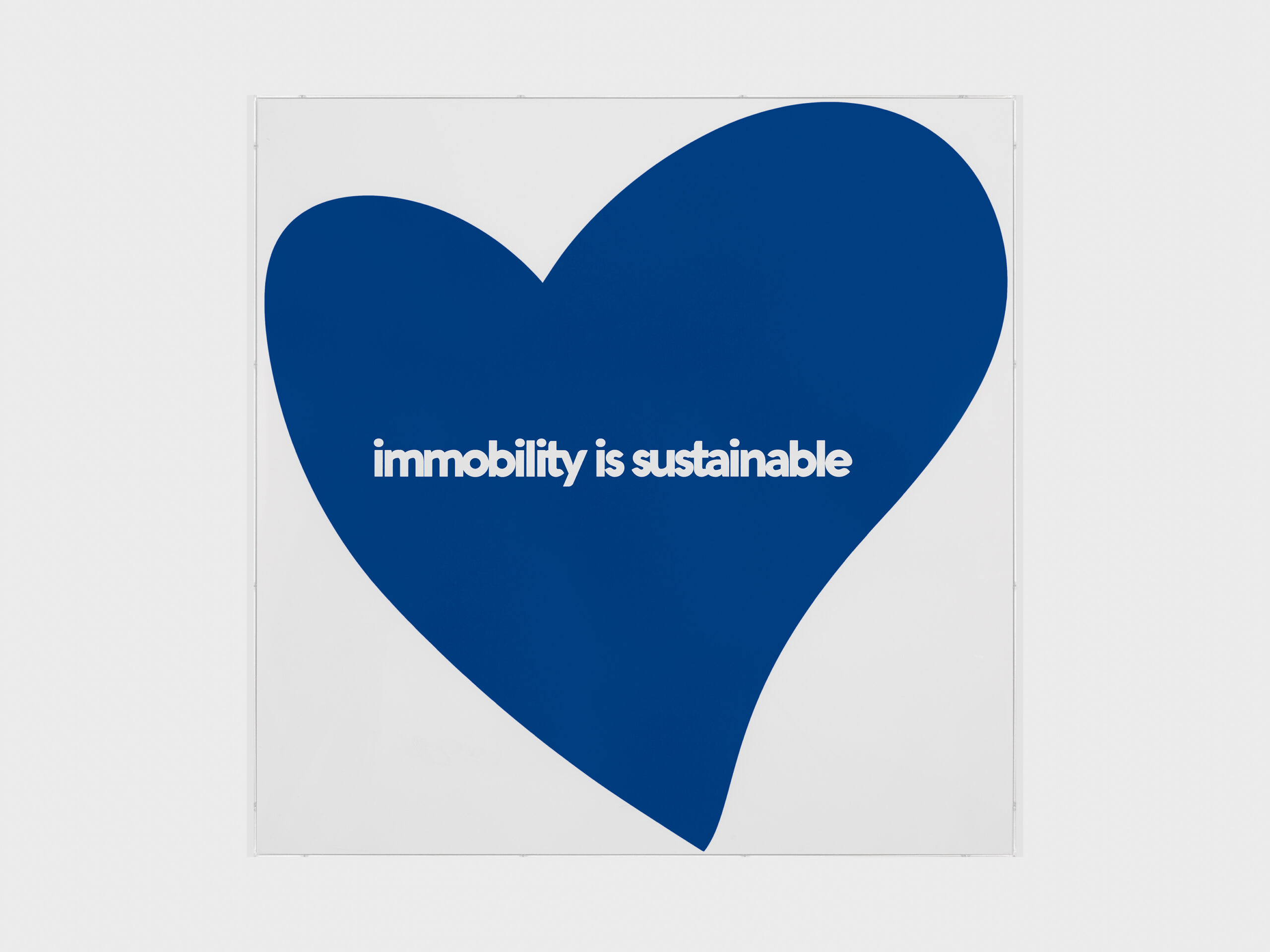 We have never met KIM1995. And we shall never meet them. What matters to us is not their physical identity, but the messages they convey through their work, the exchange we have with them and the work itself.
In a galloping world that seems unwilling to stop, pause, and find alternative solutions to working, producing and exhibiting objects, KIM1995 reminds us that all this is very possible, now more than ever.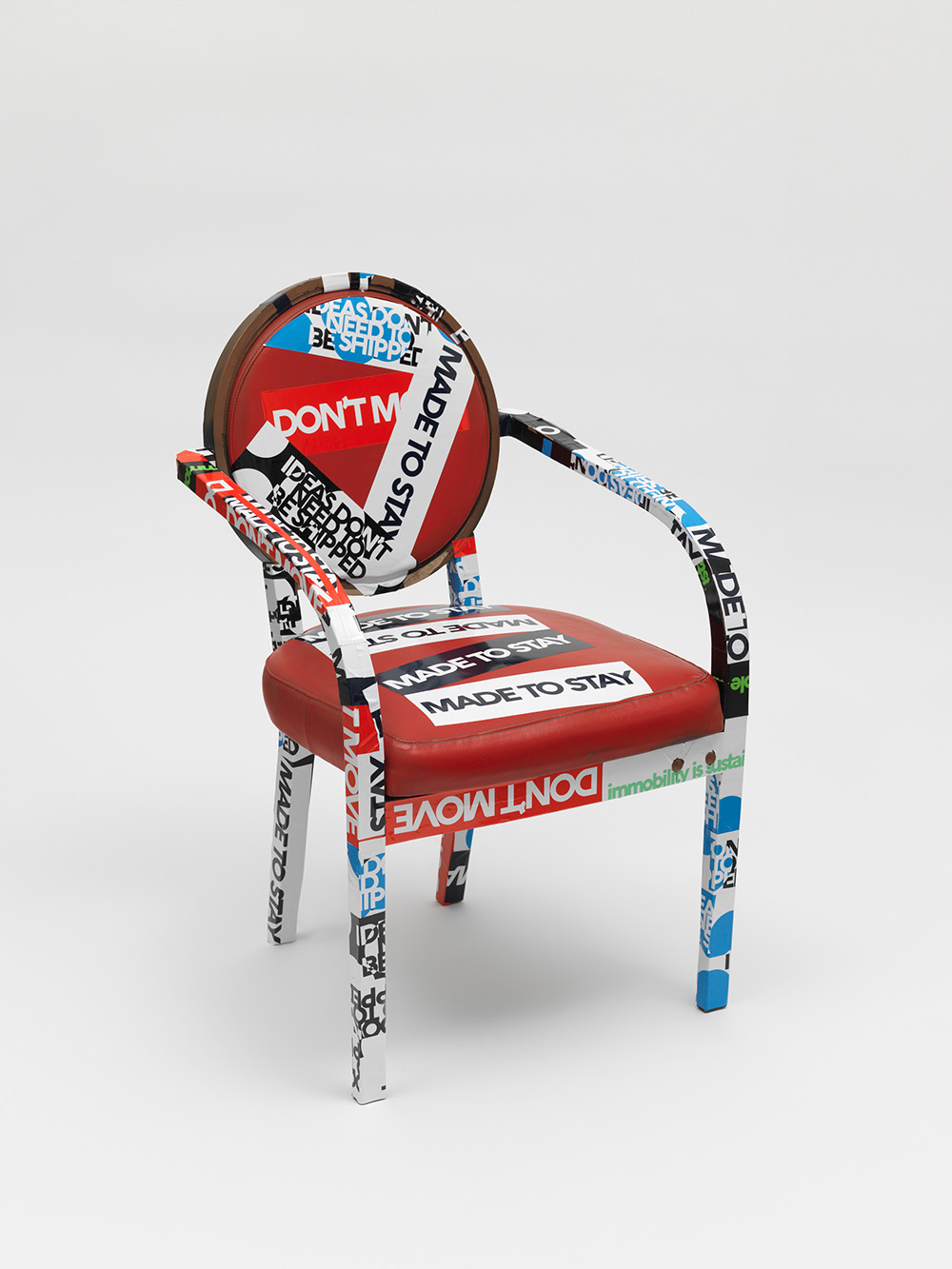 Importantly, while this project exists in the physical world, we have decided to initially launch this project digitally. Through the use of technology, we can amplify KIM1995's messaging by superseding geographical boundaries and limits. We want to create a viewing room on our website, showing how we can turn the ideas and objects into commerce and share the beauty of these locally sourced used objects transformed into what they look like today.
It is a great honour to present 'Ideas with a weight' by KIM1995, the fourth idea under ampersand's care.