ampersand's second commission is titled Hydroessa's Dowry in tribute to the Cycladic island of Tinos's powerful feminine aspect and its specific history as a space of shelter and education for young women.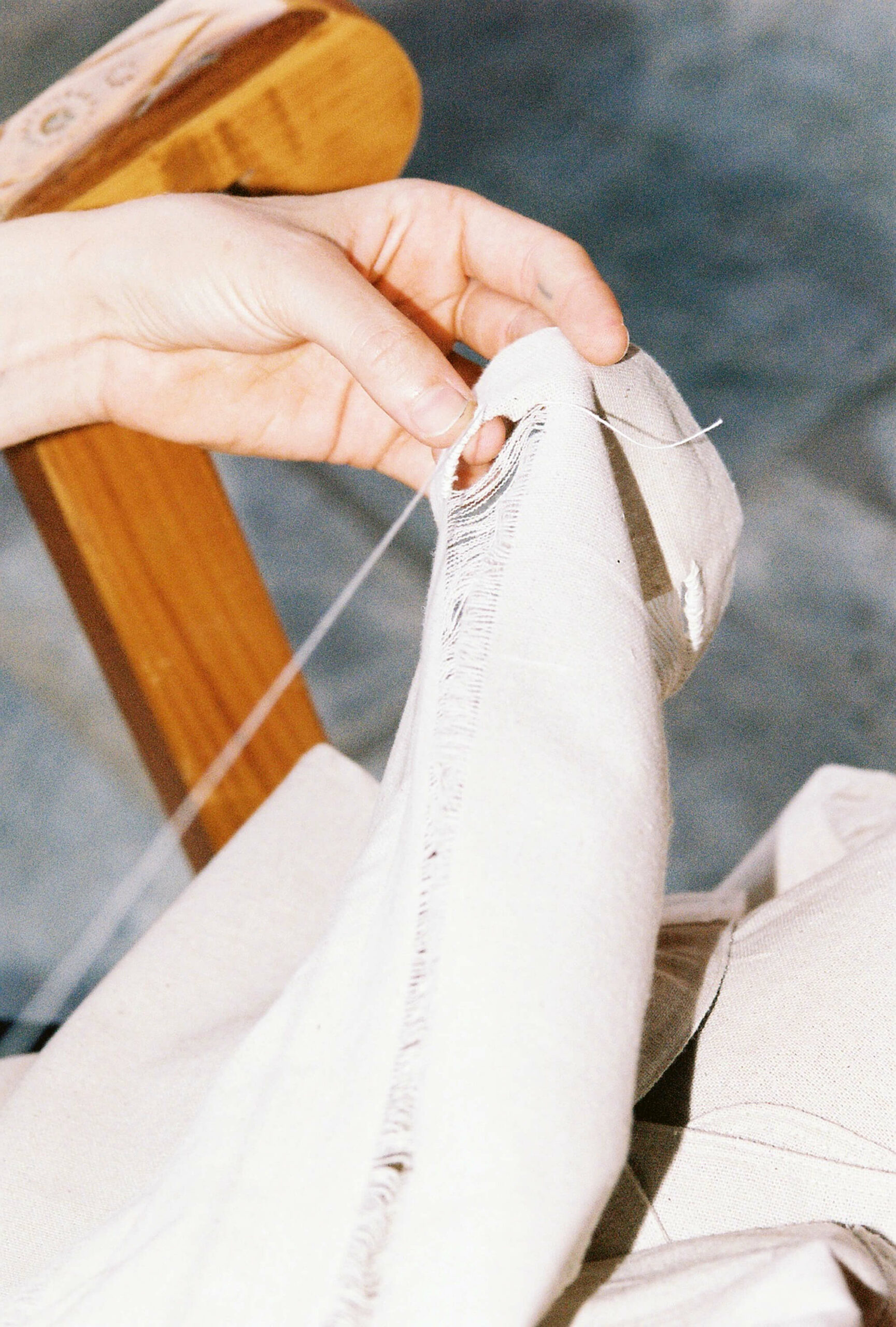 The collection is a celebration of this precious oceanic places inimitable energy, its heights, depths, and particular character as a crucible of craft and faith. KEPLER duo Alexandra Hadjikyriacou and Jaimee Mckenna have designed this special collection uniquely for ampersand as an ode to the elements. It was developed in direct response to Tinos and its rich mythologies, ecologies, and coexistent spiritualities.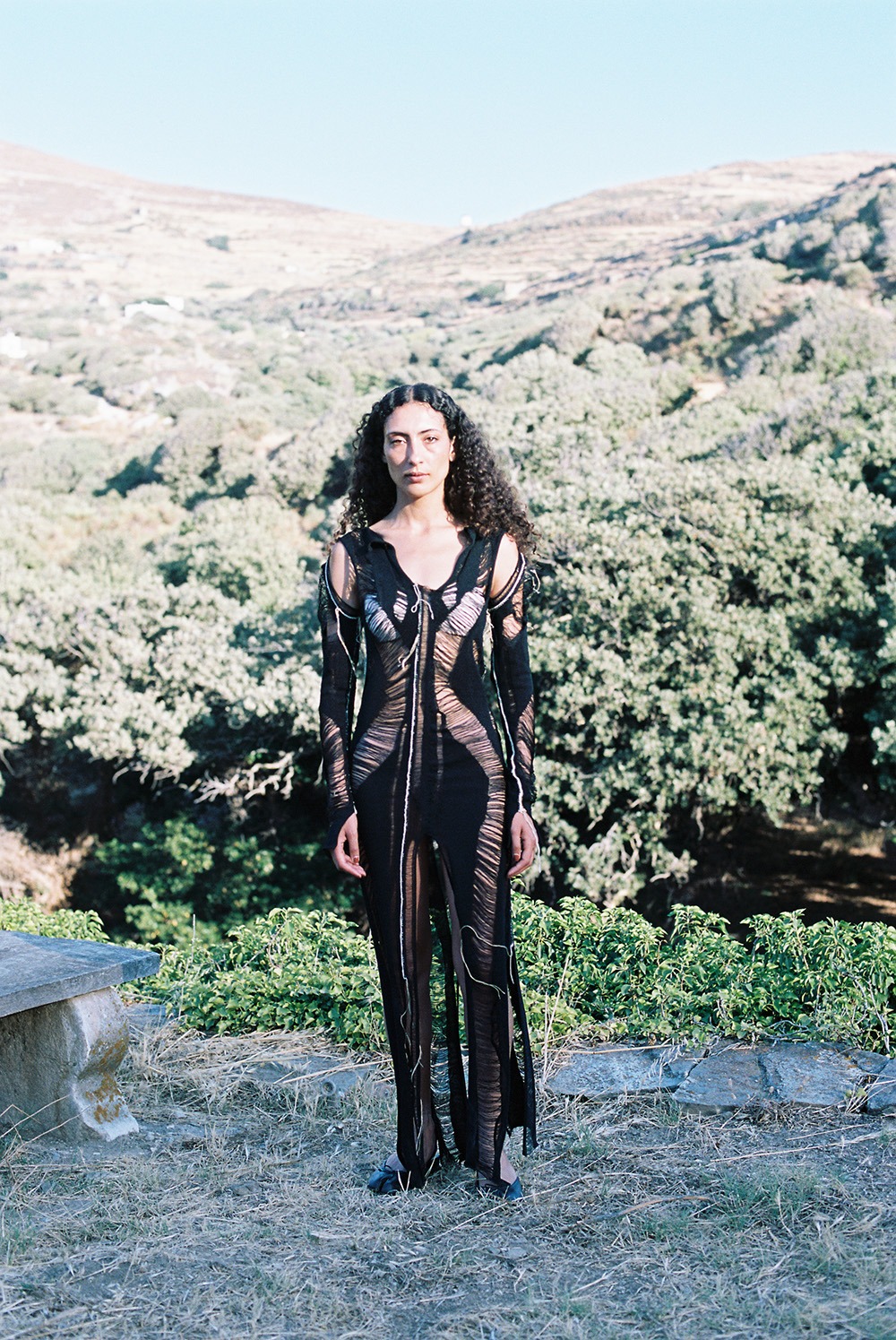 Called Hydroessa in ancient times due to its freshwater springs, and famed for its striking marble, Tinos's geological-theological-craftological identity resonates through this series of couture editions, with each piece made to order for every individual with personalised fitting and phenomenal attention to detail.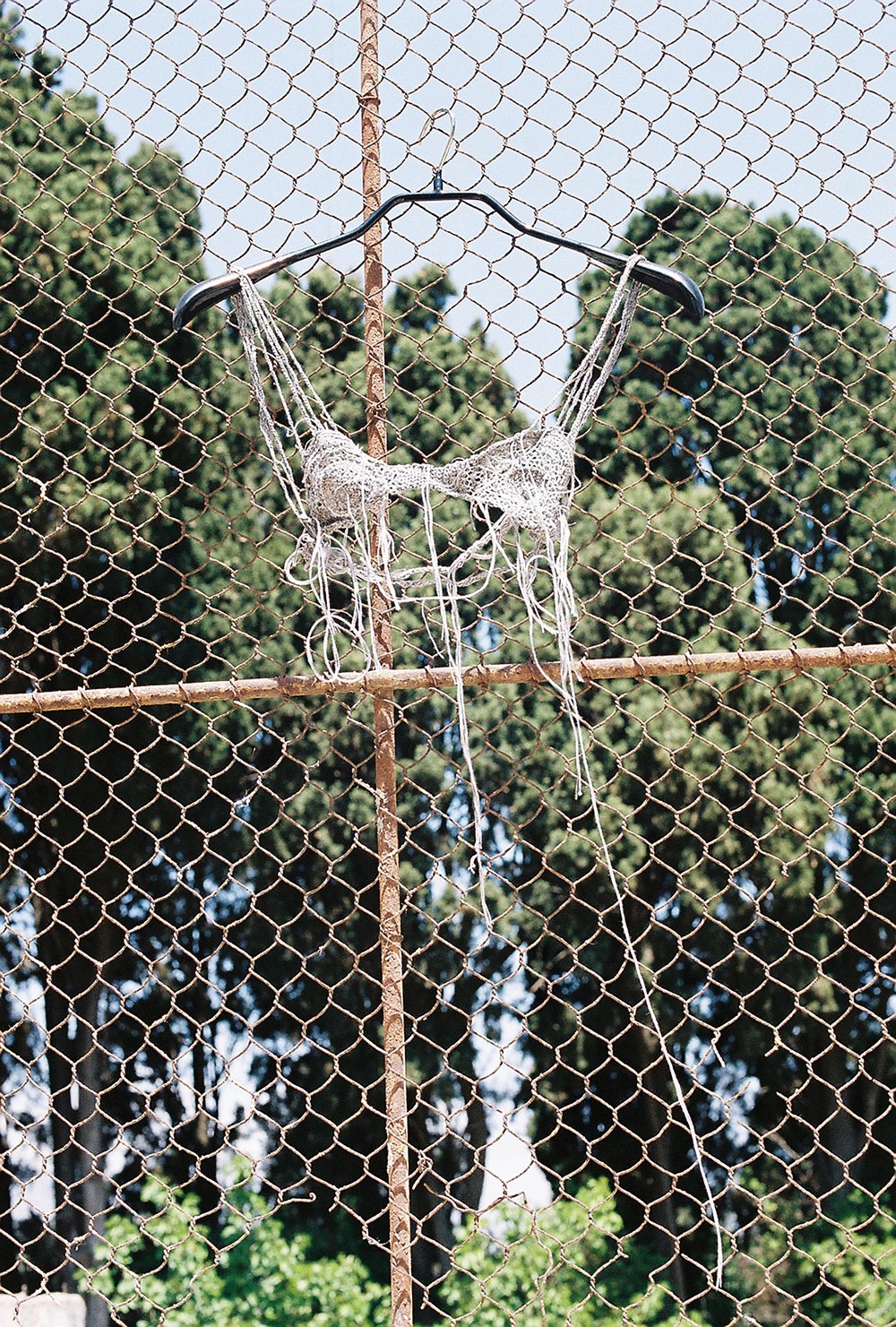 The fifteen-piece collection echoes with shapes and shades of the metamorphic rock formations and holy atmosphere that makes the island magnetic.
Hydroessa's Dowry was launched on Tinos in June 2021 with a whimsical treasure hunt shaped by the designers, who imagined this light-hearted and body-led format as the perfect portal to experiencing their creations via the contexts that inspired them. The treasure map came hand stitched on the back of a KEPLER linen shirt.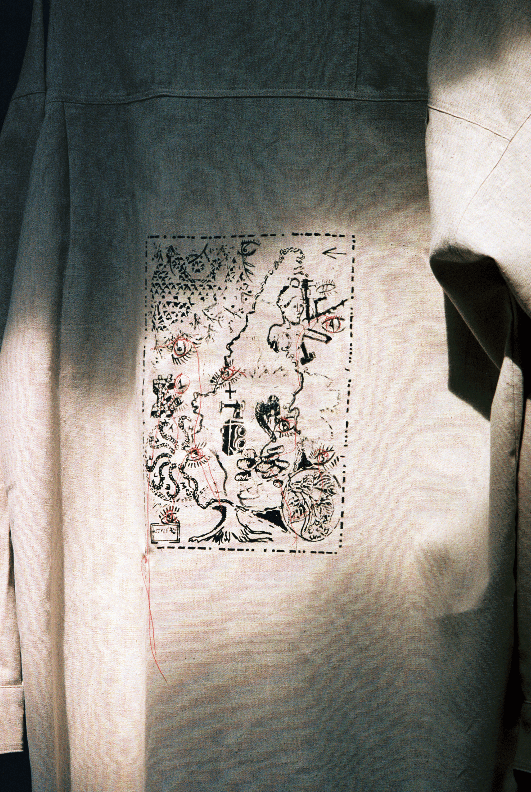 Over three days, ampersand's guests were invited to explore traditional environments and local stories with a view to playfully expanding and gently reconsidering intermingled notions of beauty and value through KEPLER's narrative textiles.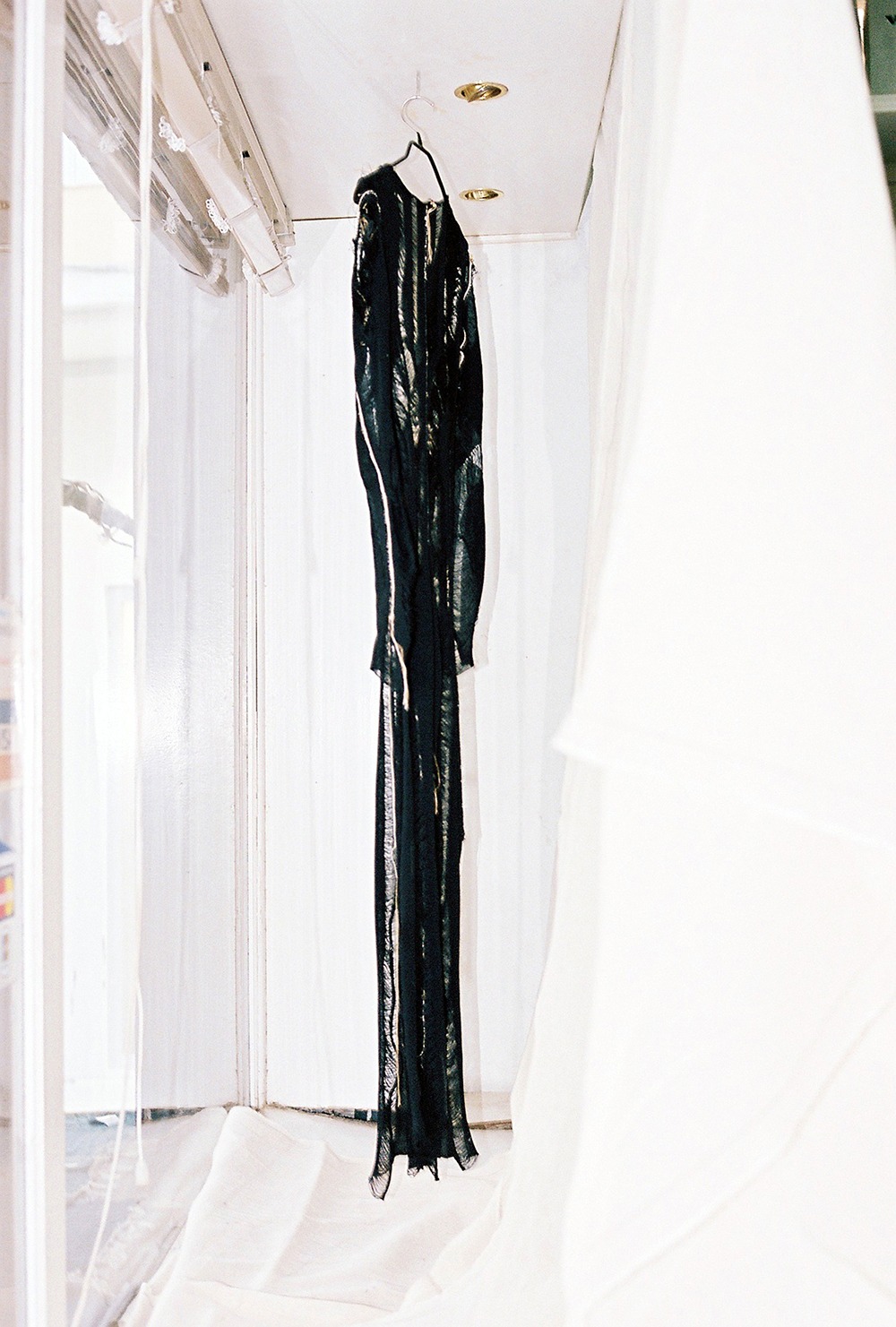 Each piece was set in meaningful locations such as the longstanding weaving school, the Ursulines monastery, wild shrubs and towering boulders, the village haberdashery, and traditional stone washing wells.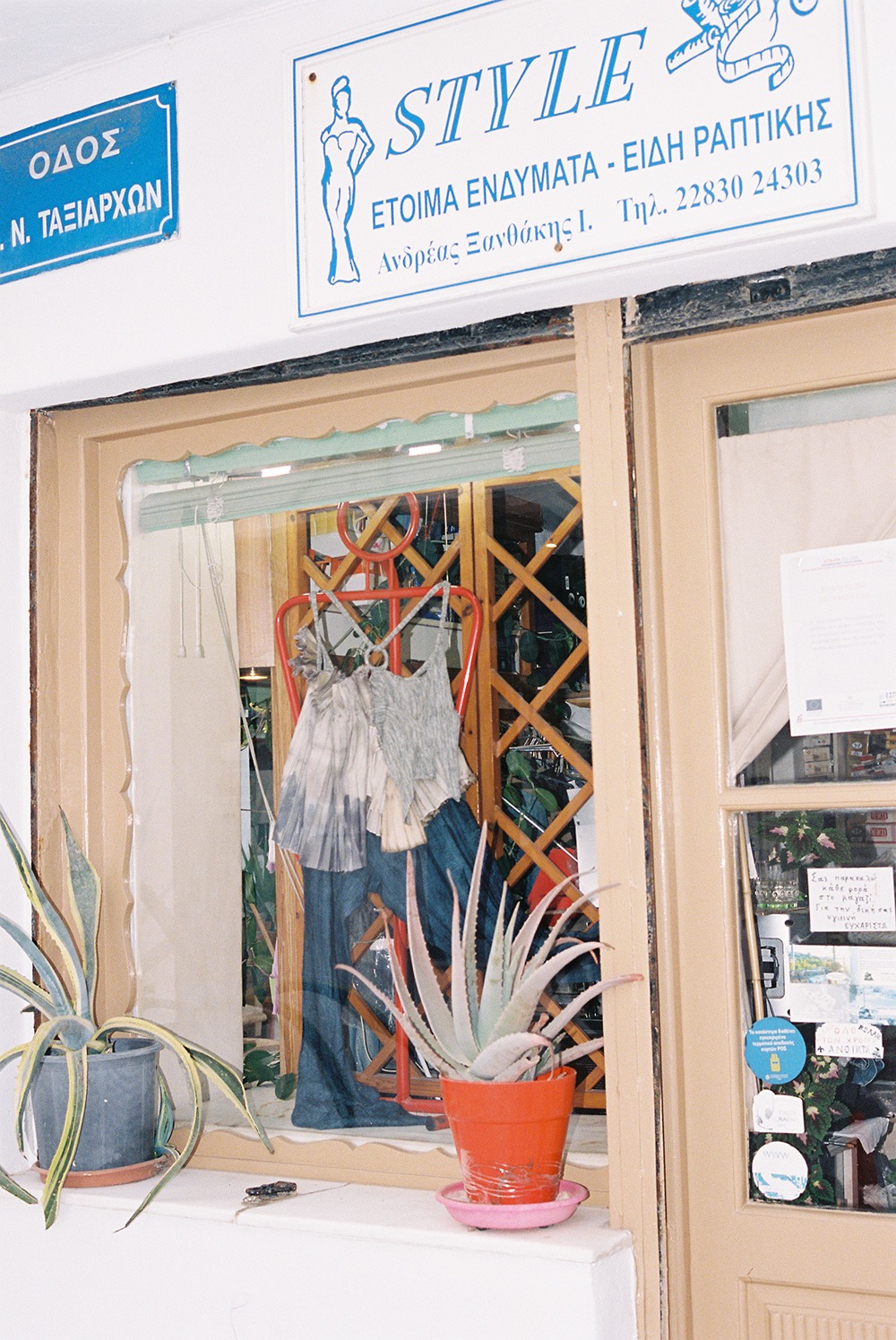 The designers' handmade process is in conversation with the slow production values and respectful care still found in these spaces, although much in need of revival more broadly today. Through the pair's exquisite vision and amplification of the magical and mystical, the reverent and the pure, we are uplifted and led ahead by opening to new aesthetics as subtle revelations and reinterpretations that light the way. The intention is that wearers and onlookers are seduced to come back to what we know is truly restorative: local communities, the sacred feminine, and the hosting elements of the natural world that patiently hold us despite our pillage and plunder.
The crescendo of this tremendously nuanced and tender series is a unique hand-knitted hanging that was created on Tinos under the light of the full moon and installed at the Museum of Marble Arts and Crafts in dialogue with the carved stoneworks and architectural drawings in situ.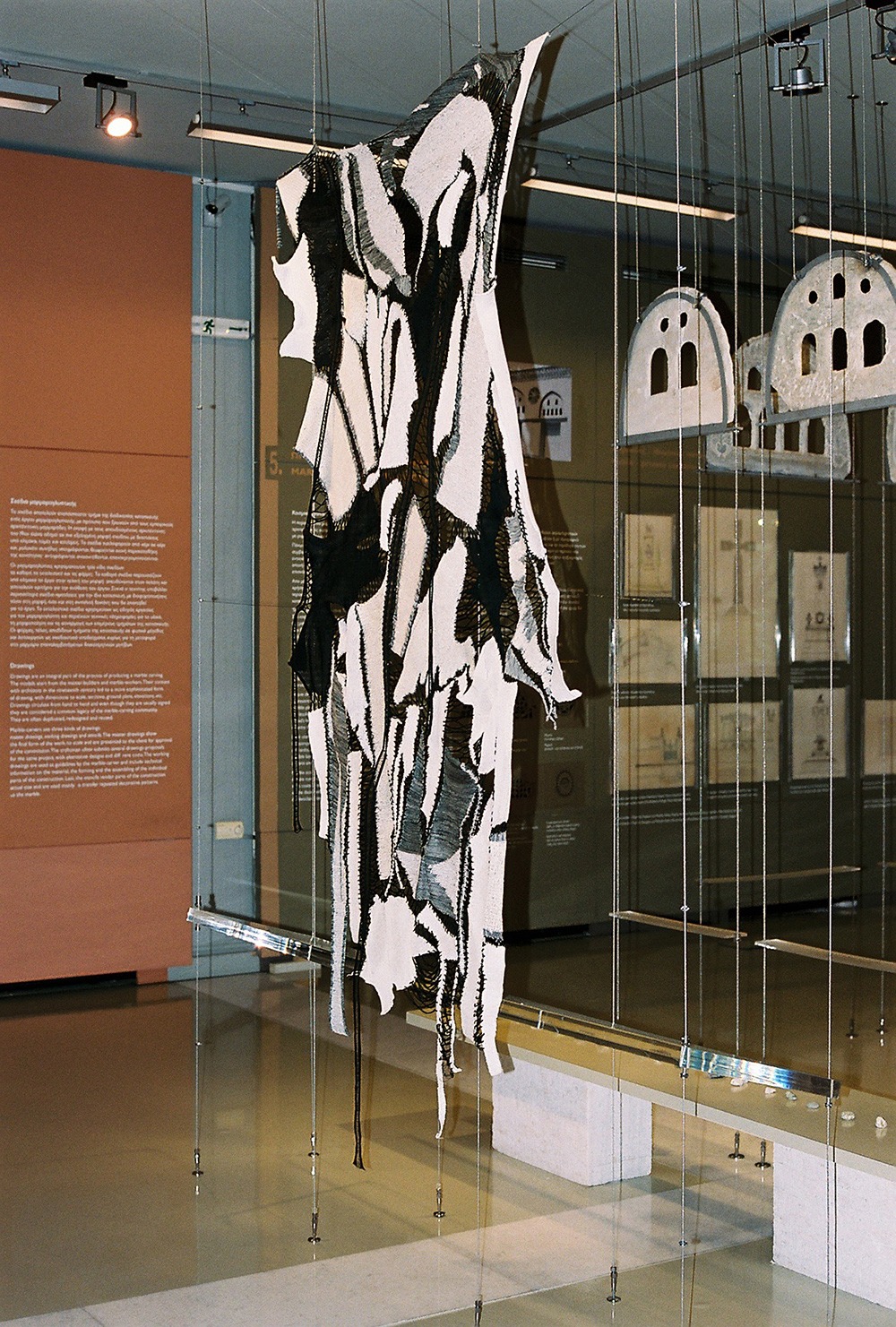 Dubbed a "tapestry", the translucent work describes KEPLER's process through its multi-textured form and speaks to both the power and fragility of femininity, hand-labour, synchronicity, and collaboration.
Special Thanks to:
Nilüfer Çağlar - Under the Linden Tree, Exomvourgo
Deborah French
Marouliw Gyzi, Chairwoman Zarifeios School, Chora
katerina Kanakari, Zarifeios School, Chora
Andreas Xanthakis, Style, haberdashery, Chora
Antonis Delatolas, Caritas Naxos Tinos, Loutra
Anna Kallinikidou, Museologist, Piraeus Bank
Andreas Lapourtas, Manager of the Museum of Marble Crafts and executive member of the Museum Service in Piraeus Bank Group Cultural Foundation Service in Piraeus Bank Group Cultural Foundation
Yiannis Michael, Museum of Marble Crafts, Pyrgos
Leonidas Chalepas, Artist and Director of Tinos Art School
Alexandros Androvik, Tinos Farm to Table, Komi
Christos Fiorantis, Musician, Smardakito
Foskolos Georgios, Musician
Faneros Miltiadis , Musician
Maia Hawad, Model
Maria Kalaitzi & Yiannis Koutsoubis, Exo Meria, Ysternia
Tzela, the great cook!
Natalia Tsouloucha
Kasia Maciejowska
Selenti en Tino, commercial shop, Chora
Serviam Café, Ursulines school, Loutra